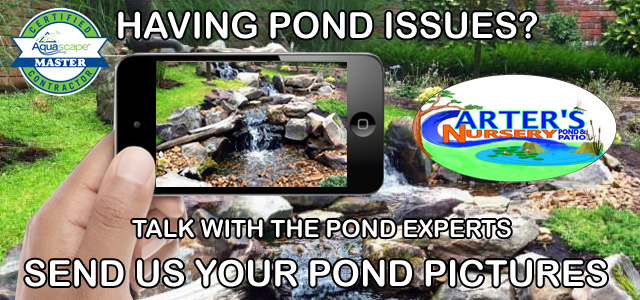 -=NEWS=- 
Listen to Mark LIVE on the Radio every Friday morning on "The 180" from 10 till 11am. Mark talks 'Outdoor Living' & Gardening with Dan Reaves and Sea Bass & takes call in questions about Outdoor Living, Landscaping, Gardening, Water gardens, Koi Ponds and more. Tune in live at WNWS 101.5FM. OR listen online at www.wnws.com. Call with ALL your questions at 1-800-304-1015 OR text your questions to 731-277-5155.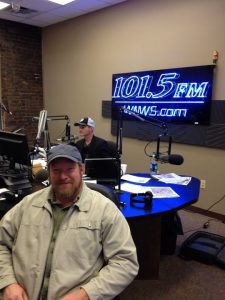 2018 Events :
Daylight Saving Time: Starts Sunday, March 11th, 2018.
March 23rd & 24th (Friday & Saturday) – Memphis Area Master Gardeners 14th Annual "Spring Fling" at the Red Barn at the Agricenter in Memphis. Come by to see our beautiful display and talk to the areas best "Water Feature Experts".
March 30th – Good Friday
April 1st. (Sunday) – EASTER
April 7th. (Saturday) – We will be setting up at the Tipton County Master Gardeners Annual Lawn & Garden Expo. in Brighton, Tn. at the Brighton High School. Come by and see our display and talk with our Water Gardening experts.
April 21st (Saturday) 9am. – 2pm. – Carter's Nursery Spring Festival & Customer Appreciation Day! Something for the whole family! Workshops & classes, a Petting Zoo & Pony Rides for the kids + GREAT FOOD for all! Come out and help us kick off SPRING! (Saturday 9am. till 2pm.) This is a FREE event!
May 13th (Sunday) – Mother's Day! DON'T miss this one!
Evenings By The Pond! (1st. one is Thursday, May 17th. at 6:30pm). Come out and enjoy a laid back evening exploring a beautiful garden & relaxing by the pond. We always enjoy some good food, visit/meet friends & we always have an educational program on Water Gardens, Aquatic Plants, Fish OR some cool subject for all that come. These little get together's are held during the warm season and in different peoples backyard retreats. If you would like to come & enjoy the evening please let us know and you will be put on the e-mail invitation list. Call Jo at 731-424-2206.
–The first "Evening by the Pond" of the season will be hosted by Mark Carter & family at the Nursery Home on Thursday May 17th at 6:30pm. Address – 2846 Old Medina Rd. Jackson, Tn. 38305. Please RSVP by calling 731-424-2206.
June 2nd.  Butterfly Garden Workshop & Release: Cancelled. Due to the harsh Winter weather coupled with a late/wet Spring Butterflies are NOT available as usual… We are sorry to say the availability dates have been pushed into July and we are not going to be able to reschedule this season. So sorry to have to cancel this event! Hopefully next year will be different.
June 17th – Father's Day! Let's remember Dad!
Pond Tours in 2018 We are sponsoring two (2) Pond Tours this year; a Summer Pond Tour (June 23rd.) & a Fall 'Moonlight' Pond Tour (September 22nd.).
June 23rd. – Our 20th. Annual Summer Pond Tour – Our 'Summer' Pond Tour (Always the Saturday after Father's Day) is A FUN and Beautiful Day! This is a Self-Guided Tour and this is a fund raiser for our local 'Jackson Animal Care and Adoption Center'!
100% of ticket sales goes to support the Jackson Animal Care & Adoption Center! This is going to be LOTS of Fun! Tickets are $20 ea. (children under 12 are FREE!). Carter's Nursery is "Pond Central" for the Pond Tour and we invite you to come by throughout the day to sit a spell, have a drink & something to eat and look at the BEAUTIFUL Gardens and Water Features.
 * This is the night of the "Moonlight Luau!" Live music! + We cook fresh pork wrapped in banana leaves & spiced up "Kalua Style" and have a party beneath the stars! This is a DON'T MISS event! More info to come!
July 4th (Wednesday) – Independence Day! We will be closed in observance of this holiday!
SUMMER SEMINARS We do three (3) every Summer! Come Take part in our educational Classes, Tour our Gardens and Ponds & stay for lunch with Mark Carter "Pond Guy" and crew for a great day of Fun and Learning.
July 14th – 9am. –2 pm. 'Get Your Feet Wet with Water Gardening!' will kick off our Summer Seminar season.
August and September dates – TBA
eptember 22nd. – Our 14th Annual "Moonlight" Pond Tour. This is our Annual Night Time Pond Tour! The tour always falls on a Saturday Night closest to the Full Moon!! Don't miss this Unique Garden Tour Experience! Tickets are $20 ea. (children under 12 are FREE!). Carters Nursery is "Pond Central" for the Pond Tour and we invite you to come by throughout the evening to sit a spell, have a drink & something to eat. Enjoy the Fire Pit and look at the BEAUTIFUL Garden and Water Feature Lighting.
October 13th. – Fall Festival/Customer Appreciation Day. Come take part in our Workshops & Pumpkin Carving Classes! FREE LUNCH for ALL that come! Petting Zoo & Pony Rides for the kids! BIG SALES for the Fall Season for all that come!
Daylight Saving Time Ends : Sunday, November 4th, 2018
Thanks! All of us with Carter's Nursery hope to see you all here this season! Call me with any questions at #731-424-2206. Here's to a GREAT 2018!