Established 1989.
 Our Mission : To help our clients create beautiful, functional, low maintenance Water Features & Landscapes that enhance their lives! 
We service West Tennessee – Jackson, Memphis, Collierville, Cordova, Munford, Oakland, Eads, Arlington, Martin, Milan, Medina, etc.
If you're in West Tennessee – we can help!
Custom Water Feature Design, Low Maintenance Landscaping  and Outdoor Lifestyle Areas are a few of the services that we can provide to help you accomplish your goals.
We all want a home that reflects our Lifestyles.  A home that provides the perfect setting for entertaining family and friends or just kicking back and relaxing… At Carter's we understand how to use the Landscape to change a house into a "Home" By expanding your Outdoor Living Space & creating a Beautiful, Private Oasis right in your own backyard. Carter's has been working hand in hand with our clients since 1989 to achieve these goals & we mean it when we say we can turn your –
" Dreams into Reality "
We begin our Design Consultations by listening carefully to learn what your priorities and desires are – We will walk the property with you & discuss the possibilities. Then we develop a custom Design Plan for the proposed work. This initial Design Process is so important! This is your home, and we want the Water Feature Design and Landscape to reflect what  YOU want in your Lifestyle . Our Design expertise and ideas will help to enhance your ultimate goals. We can assist you with a complete Landscape Design plan for new Landscape Construction or a renovation of an existing Water Feature or Landscape.
Carter's Nursery, Pond & Patio is your complete resource for ALL your  Water Feature related needs
Water Gardens, Koi Ponds, Garden Ponds, Waterfalls Streams & Creeks,  Fountains, Pond Aeration systems, Pond Supplies, Fish Food, Water Treatments, Pond Pumps, Pond Filters, Koi Nets, Underwater Lights and Aquatic Plants
Carter's Nursery, Pond & Patio is the largest  Design/Build Water Feature Specialists  in Tennessee and were one of the first CERTIFIED AQUASCAPE CONTRACTORS in the country!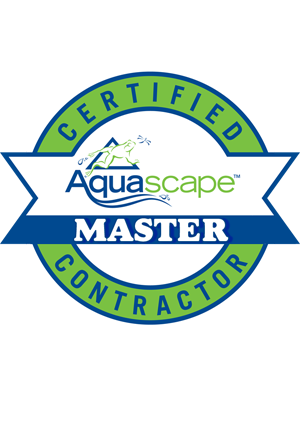 "You can rest assured that all our Waterfall Installers and Pond Maintenance Technicians are highly trained Professional's and are Certified, Licensed, Bonded and Insured!" says  – Mark Carter,
Owner & Landscape Designer at Carter's Nursery, Pond & Patio.
Mark was a founding board member of the Certified Aquascape Contractors Association, is a Rain Exchange Professional, a prolific garden writer & blogger, a local radio personality (Fridays 9-11am. on WNWS 101.5fm Talk Radio) and an award-winning Landscape Designer.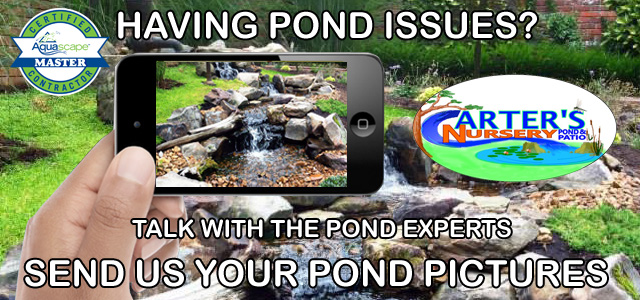 ---
Carters Nursery, Pond & Patio carries a complete line of Organic Gardening Supplies like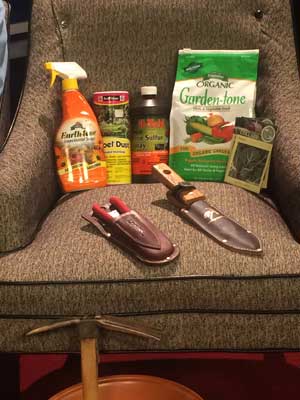 Garden Compost
Chicken Manure
Mushroom Compost
Organic/Natural Pesticides
Organic Fungicides & Fertilizers
Mulch
Potting Soil

You can depend on Carter's Nursery, Pond & Patio, Inc . to deliver Superior
Designs, the best in Professional practices and the Personal attention to
detail that has fueled our growth and success since 1989.
For more information, come by our Nursery and Showroom and
look at some of our beautiful Outdoor Room Displays, Water Gardens, Aquatic Plants, Fish, Stone, Fountains, Pottery, Trees, Shrubs, Perennials & Garden Supplies or give us a call to
set up a personal Design Consultation with Mark Carter
and let us help you turn your "Dream, into Reality".
Come Visit The Koi Shack
For all you "Koi Lovers" out there, Come visit the "Koi Shack"! We offer, Healthy , Select Quality Koi here at Carters Koi Shack. This commitment to Quality Koi has really driven our fish business and we have grown!
I want you all to come in and see the "Koi Shack" that we have developed. We have added lots of new Koi tanks and carry a line of Select Koi, Elite Koi & Premium Quality Koi .
These  Koi are Healthy and Beautiful! We also carry the very best Koi Food , Koi Medications and Koi/Pond Supplies on the market!
Come on in and look around, our fish experts can answer questions and help you with your existing Koi & Pond Fish or help you pick out the "Perfect" finned friend for your Pond at home.
See Ya'll Soon
Carters Nursery, Pond & Patio – Jackson, Tn. 38305
731-424-2206