Welcome to Carter Country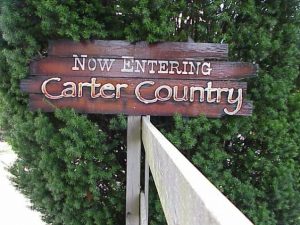 Hello and welcome to "Carter Country" our Nursery and Garden Center! We lovingly call our nursery Carter Country, and after you pay us a visit, you will see why. We designed the grounds not only to display plant's and tree's but also to act as a classroom for people to learn about design and to educate them on the use of water features in the landscape. It won't take long for you to see that this is not your every day nursery. From beautiful shrubs and trees to every kind of aquatic plant you can imagine, Carter's has what you are looking for, annuals, perennials, tropicals, hanging baskets, lotus, aquatic lilys & marginals …… ya'll come!
Carter's also has a great selection of unique pottery and statuary,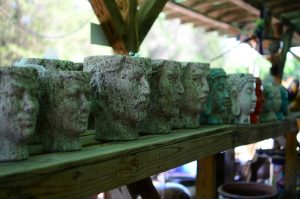 fountains and water spitters, garden bells, lanterns, wind chimes and bird baths. I really believe you can find that special item you have been looking for to accent your home or garden or the perfect gift that will say "you are special "!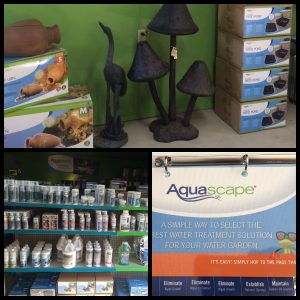 Water Garden and pond supplies are our specialty; Pond Kits, liner, seam tape, pumps, filters of all sizes, fish food and fish
medications, spitters, uv clarifiers, fittings and pipe, we stock them all!
Not to mention pond fish; Koi, Butterfly Koi, Comets and Shubunkins. Good, healthy fish for your water garden at good price's and the best food's available on the market!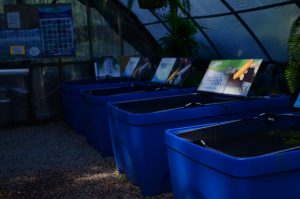 Landscape supplies; Bulk Mulch, sand, top soil and gravel are just a
few thing's we offer. We also have decorative gravels, peat moss, chicken manure and compost for the perfect Organic garden, potting soil and fertilizers too!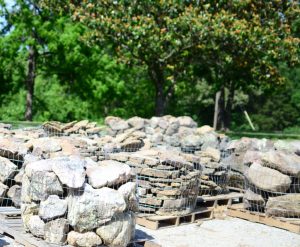 We also have a great selection of Stone and Boulders. Creek stone,
field stone, flag stone and specimen boulders. Just about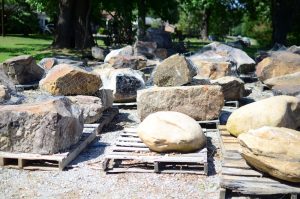 anything you will need to build that beautiful water feature,
retaining wall or patio you have always wanted !
Our Specialties
Here Are A Few Of Our Products And Services:
Trees, Shrubs, Flowers & Herbs
Pond Supplies & Fish
Fountains & Statuary
Stone, Boulders & Decorative Gravels
Mulch, Top Soil & Sand
Organic Fertilizer & Soil Ammendments
Click Here to see some pictures from Carter Country