Water Gardens | Koi Ponds | Carters Nursery Pond & Patio | Jackson, Tn. 38305
A Water Garden or Koi Pond as they are sometimes referred to, is made up of many different & specific parts. When those parts are assembled together correctly by Carters Nursery, Pond & Patio, they form a beautiful and naturalistic work of art that is very low maintenance and that will enhance your life!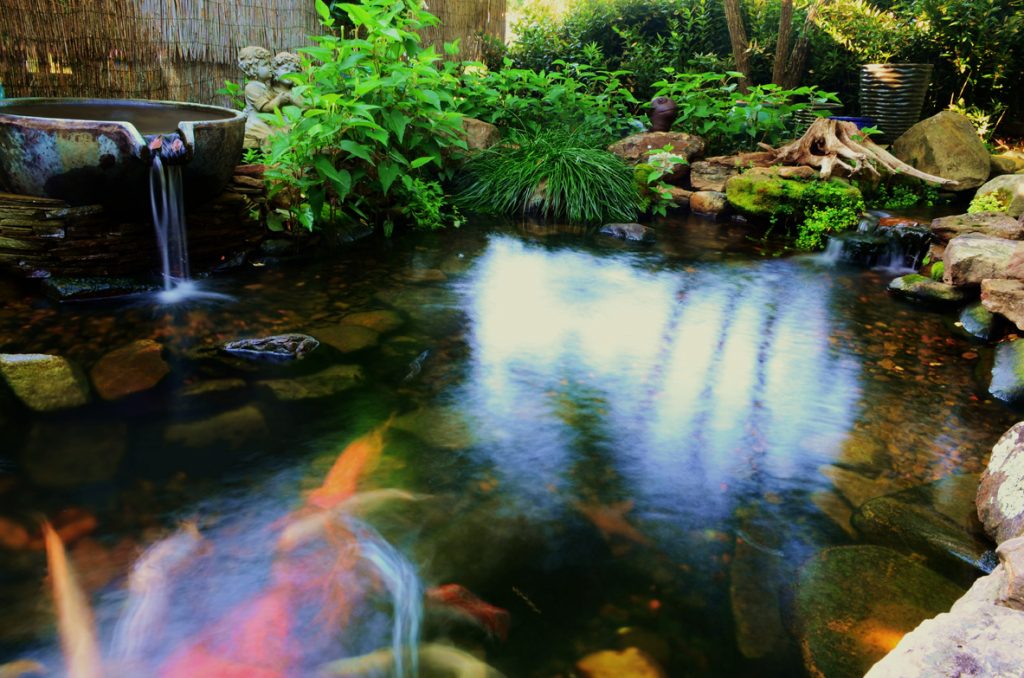 Each of our features is custom designed & installed by skilled pond specialists
Most people think of outdoor grills and patio furniture when they think of outdoor living spaces. And rightly so! BUT, when the outdoor meal is over, what more is there to do in your backyard?  While many homeowners turn to pools or hot tubs, they're discouraged by the amount of maintenance and chemicals required with these features. A properly designed Water Garden requires less maintenance than all your other landscaped areas! And every time you look out your window at those Waterfalls, your drawn outside to your Oasis.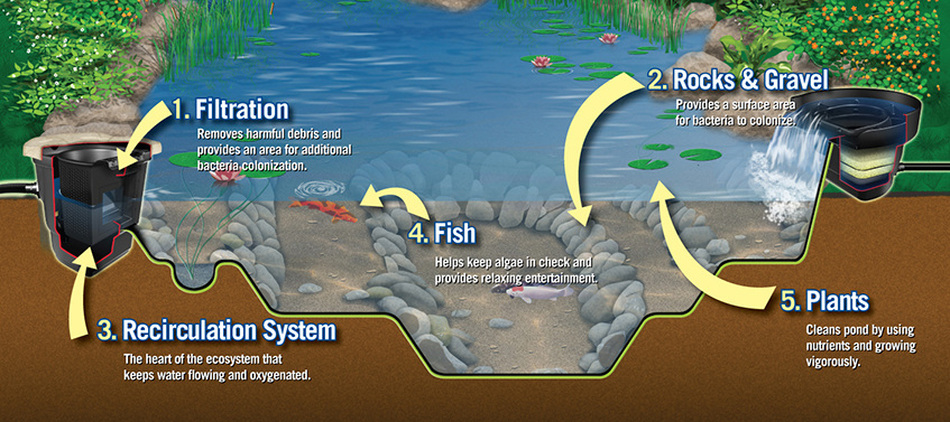 A biological filtration system along with aquatic plants, rocks, gravel, fish and mother nature ALL work together to make a low maintenance eco-system.
Water Gardens are ecosystems and they play host to many organisms in your environment– birds, fish, frogs, aquatic plants & biological filtration using beneficial microscopic organisms. So, ponds not only create a natural ecosystem in your backyard, they also enhance the ecosystem of your community! –  Pretty cool huh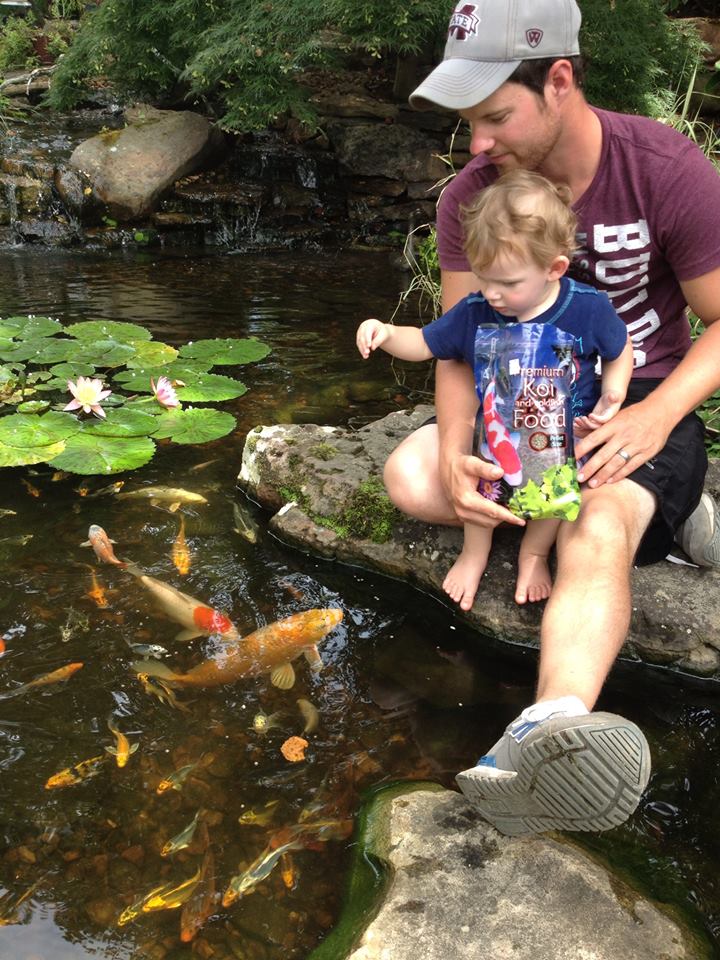 Kids of all ages LOVE nature! Feeding the fish and spending time together will become a daily joy.
 We come out and personally design ALL of our Water Gardens.
Each one of our Ponds and Waterfalls is a unique work of art and we take pride in that!  Our complete Water Garden packages start at $8,495.00 custom designed and installed.*
Click here to see more Water Gardens that we designed and installed.
* Call to set up a personal Design Consultation today! Call –  731-424-2206