Pond Cleaning | Pond Repair | Pond Leaks | Carters Nursery Pond & Patio | Jackson, Tn
Carters Nursery Pond & Patio offers pond & water feature maintenance service for all types of water features in Jackson, Tn. and  the entire West Tn. area. We can  tailor a personal maintenance program to meet your specific needs. Our experienced staff provides seasonal Pond Cleaning services, Pond Repairs, Aquatic Plant Care, Water Treatments, Fish care & more. For customers requiring monthly maintenance services, we create a custom plan & schedule visits on an as-needed basis in order to maintain optimal performance of your water feature. We are also here help you with emergencies and unforeseen events that affect the performance of your pond or water feature – repair needs, leaks, etc.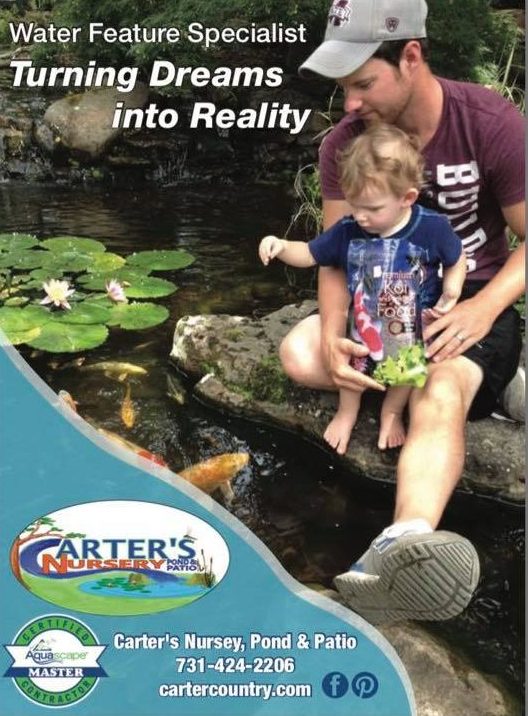 Carters Nursery Pond & Patio offers Professional Water Feature Maintenance, Pond Cleaning Services and Pond Repairs in Jackson, Tn. & all over West Tn.
Give us a call today 731-424-2206