Disappearing Pondless Waterfalls | Carters Nursery, Pond & Patio | Jackson, Tn. 38305
The sight and sound of the waterfalls and stream without the maintenance of the fish and pond! A Pondless Waterfall is the lowest maintenance of ALL water features! And oh so Beautiful! We custom design each and every Pondless Waterfall that we install.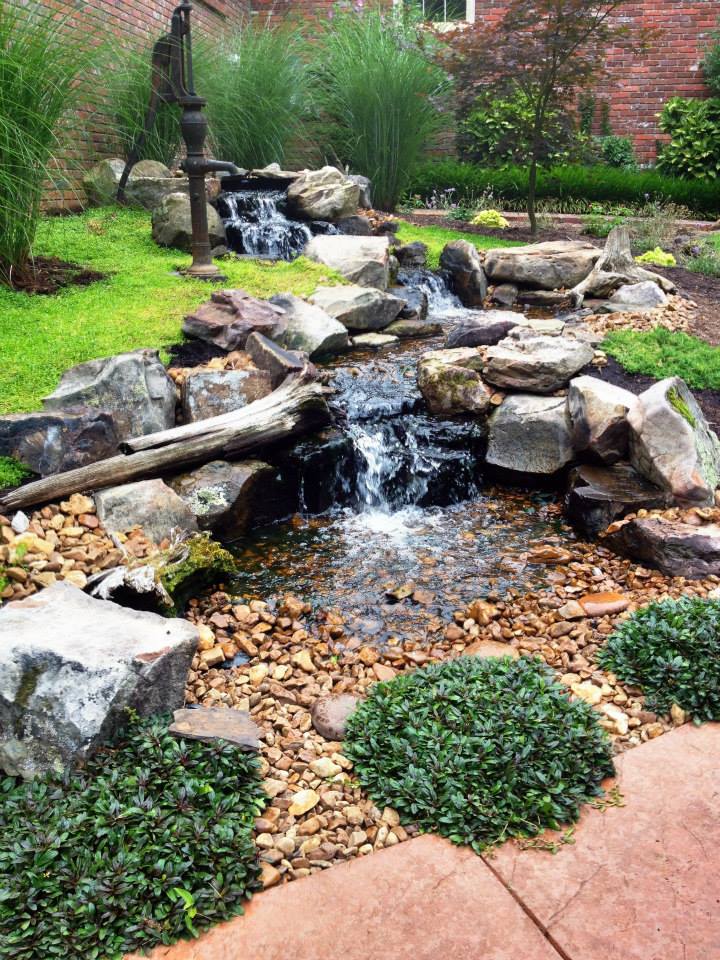 Low maintenance & beautiful! Come by Carters Nursery, Pond & Patio and see some of our Pondless Waterfall displays. 2846 Old Medina Rd. Jackson Tn. 38305.
Pondless Waterfalls are :
• Low Maintenance – Taking care of your Pondless Waterfall is easy. Topping off the reservoir to compensate for evaporative water loss is all that's really required.
• Beautiful – Natural stone, aquatic plants & flowing water = Instant Beauty.
• Safe – Because there is no pool of standing water, a Pondless Waterfall is a great option if you are concerned about safety issues associated with a traditional pond.
• Can be designed to fit almost anywhere – VERY flexible and always a custom work of art!
• Great for kids and pets – All the benefits and none of the drawbacks! Your pets can safely drink from the feature and the kids will love playing around the stream.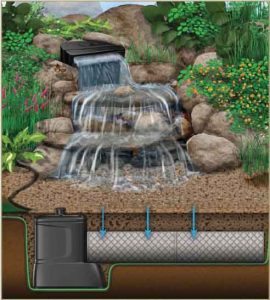 The Design and installation of Disappearing/Pondless Waterfalls are a specialty at
Carters Nursery, Pond & Patio.
Give us a call for more information at 731-424-2206.
Our complete Pondless Waterfall systems start at $6,595.00 custom designed and installed.
Call or come by today to tour our many display features or to request a personal design consultation to design a Pondless Waterfall of your own.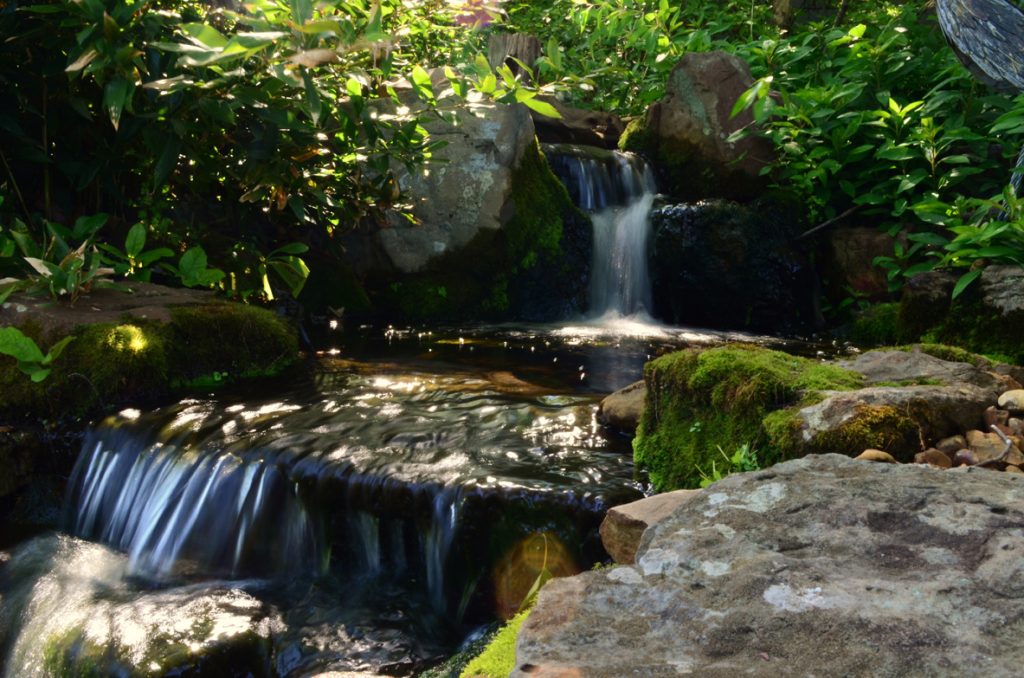 Carters Nursery, Pond & Patio has designed and installed hundreds of Pondless Waterfalls all over the mid-south. From small features that will fit most anywhere to large features with multiple waterfalls and long flowing streams, we can turn your DREAM into Reality
Click here to see more Pondless Water Features that we designed and installed.