Recreational Ponds | Natural Swimming Pools ( NSP) | Carters Nursery Pond & Patio | Jackson, Tn. 38305
From a Waterfall on your Swimming Pool, to an Organic, Chemical Free Natural Swimming Pond (NSP), Carters Nursery Pond & Patio can help you from design to completion.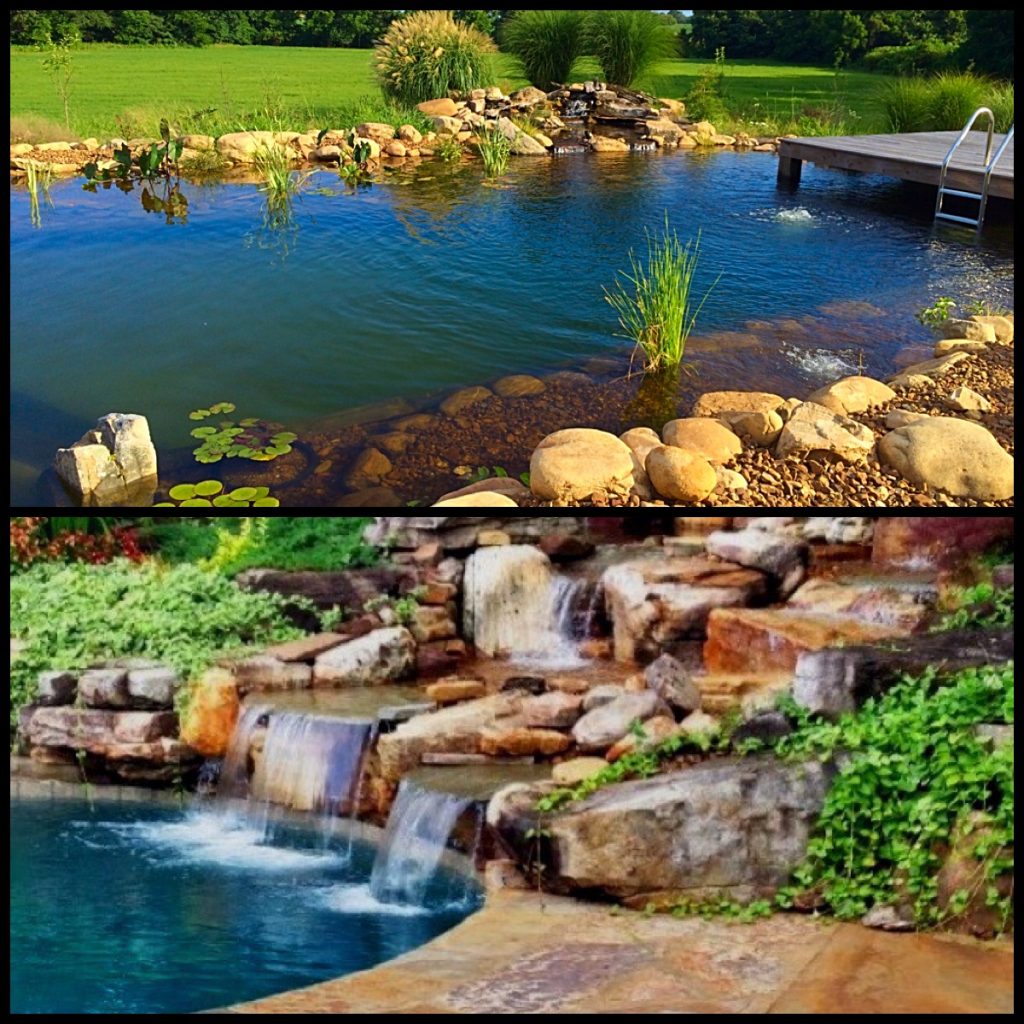 A traditional pool with one of our custom built waterfalls OR a full blown Recreational Pond, Carters Nursery, Pond & Patio can help you from Design to Completion!
Swimming and playing in naturally filtered, chemical free water is a joy! Clean and crystal clear, filtered only with biological filtration & plants – surrounded by the beauty of nature… Sound good?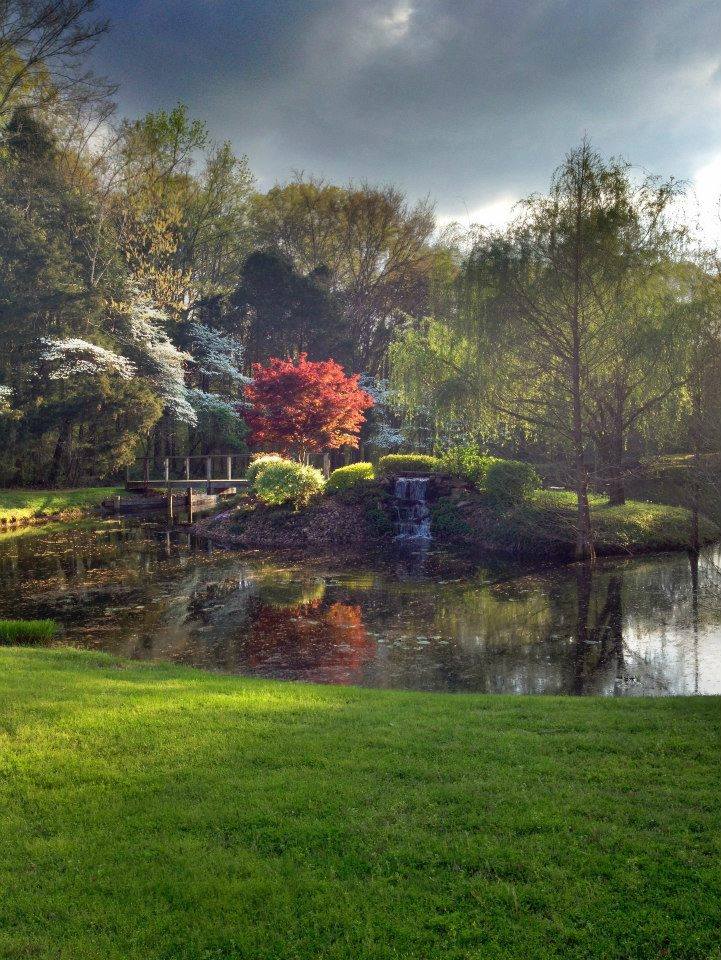 We can even design and build a natural clay bottom ponds, complete with a beach, waterfalls, Islands, aquatic plants, fish & more
Recreational Ponds & Natural Swimming Pools (NSP) are :
Low Maintenance – Taking care of your Natural  Pool/Pond is fun & simple. Skimmers help  with the removal of physical debris & mother nature keeps the water clean and clear.

Beautiful – The sight and sound of crystal clear flowing water & nature = Instant Beauty.

Safer – Swim without the exposure to toxic chemicals! This also helps the environment!

Can be designed to fit anywhere a traditional pool or pond can go.– Always custom designed, VERY flexible and always a work of art!

Great for Birds, Butterflies and pets – All the benefits and none of the drawbacks! Your pets can safely drink from the feature and the birds bathe and splash around in the available water.

Add value to your home!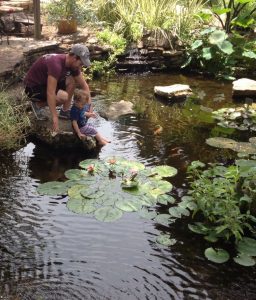 Sometimes just kicking your shoes off and putting your feet in the cool water is a thing of beauty 😊 Recreational Ponds are great for the whole family. AND, most importantly – you will enjoy them all year long.
We personally design ALL of our Recreational Ponds and NSP features. Each one is a work of art and we take pride in that! These features on average start at $50,000.00 and up, custom designed and installed.*
* Call with questions or to set up a personal Design Consultation today! #  731-424-2206.
Click here to see more Recreational Ponds | Natural Swimming Pools ( NSP) that we designed and installed